Musicalization Chapter 2 
(Link to the "Playlist"  at the bottom)
Classical
Artist of the chapter: F. Liszt (click for bio)
(Note to reader. I believe Liszt is so influential in developing modern classical compositional and performance techniques that I have made this segment a bit longer than I normally would.)
At the same time as I got into Frederic Chopin's compositions and music I also musically delved into the artistic and, to no less degree, the virtuosity of Franz Liszt. There are so many things that are revolutionary about this artist and he has pioneered many of the compositional and performance trends we take for granted in Western music today.
To understand the groundbreaking involvement that Liszt had with composition methods we have to take a peek at the time period when all this happened. Liszt was born in 1811 in present day Hungary and died 1886. He was in a very musical family (his father knew Haydn, Hummel and Beethoven personally and also had political connections as he knew one of the princes as well). Liszt received an amazing tutoring including Carl Czerny (who was Beethoven's student) and Antonio Salieri. So both from a genetic and environmental point of view Liszt had all the potential to become one of the most influential persons in music history. And boy did that happen.
Liszt's life changed when he attended a charity concert organized by Niccolo Paganini for victims of a Parisian cholera epidemic. He wanted to imitate what Paganini did on the violin with the piano, both technically and by the admiration he got from the audience and the cause of the concert. So Liszt went on to develop his technical skills to an unprecedented level for the time period. And he couldn't have hit a more prominent timeframe since Paris was at the time the nexus of a new genre of romantic virtuoso piano composing and performing. That same period gave the rise to such virtuosos as Sigismond Thalberg and Alexander Dreyschock.
His compositional style was revolutionary as well. He is quoted to be the founder of what is known as thematic transformation in composition. It can be thought of as an augmented version of the variation of motive used in sonata form. However by using permutation, augmentation, diminution and fragmentation Liszt gave birth to this new style. On top of that Liszt exceptional technique allowed for extraordinary technical parts for piano parts in the compositions. However, although he might have "overused" some of the technical maneuvers in his early compositions, he quickly changed his compositional style to incorporate them as a sense of a bigger musical portrait. Liszst was an admirer of art and poetry and that can be seen mirrored in the way he played and wrote music.
Paganini also inspired Liszt to think as a philanthropist. He performed in multiple charity concerts and gave most of his excessive wealth to charity and foundations that supported good causes. Liszt played the music of several composers who had financial difficulties to get their music more popular to help them out. And these were no small names either. Without Liszt we would most probably never heard of composers such as Hector Berlioz and Richard Wagner.
One of the major cultural shifts that Liszt made was the way that he changed concert culture. He would not always get musicians to play with him in big venues so he had to play solo piano in big concert halls. That was unprecedented at the time and his virtuosic style filled every concert hall. That, combined with his ultimately confident demeanor and incredibly handsome looks made him the pioneer of the modern rock musician. Ladies fought over him in a frenzy that was quite incredible at the time, though Paris could have been seen as the epitome of  liberal cultural revolution. So in a way he was the forefather of the modern "music star" persona.
My personal introduction to Liszt was mainly through his piano works. I always put Chopin as my number one influence and Liszt is not far behind in a pool that has quite a few romantic era (virtuoso) pianists in them. I have to admit I have yet to dive even deeper into his orchestral works.
---
Liszt's "Playlist" example:
Consolation S172/R12 N2 / Philip Thomson
---
Jazz (piano)
Artist of the chapter: Kenny Barron (click for bio)
One of my all-time favorite jazz pianists is without any doubt Kenny Barron. I would dare say even going as high as on my top 5 list. He has something that I admire in a lot of present performance: movement. He respects the lineage of past jazz pianists and musicians but has the mindset of augmenting everything to the modern age. Currently he is teaching at the prestigious Julliard School of Music in New York city. Even his 9-time nominations for Grammy Awards and the American Hall of Fame cannot showcase how amazing this artist is. His incredible touch, musicality and, most of all, versatility has made him a heavily searched after leader, pianist and co-musician.
I was having trouble finding music examples to show you since I just felt all sounded so good. And they sounded good in different ways. Something that few artists can do. Nevertheless you could hear his imprint on each chord and solo. He has mastered both traditional voicings, block voicings and more modern quartal voicings. Also his solos can be melodic or motive-based and both sound incredibly natural. He has also perfected all artforms of jazz piano: solo, singer-piano duo, piano trio setting, quartets (and beyond) and big band settings.
Whoever knows me personally knows that what I respect most about other muscisians is the ability to comp in away that makes everyone else sound amazing. Kenny Barron is incredibly good at that, and he is way up there with Tommy Flanagan, Hank Jones, Oliver Jones, Mulgrew Miller and Oscar Peterson. I first heard Kenny Barron when I was around 24 I think (pretty late) but was hooked ever since and he was one of my main influences I wanted to start to "dig" further into jazz piano.
At the ripe age of 74 he is a star that keeps on getting brighter. Let's hope that star could enlight our ears for many years to come.
---
Barron's "Playlist" Example:
Dear Old Stockholm / Landscape
---
(Underground) Hip-Hop
Artist of the chapter: MF DOOM (click for bio)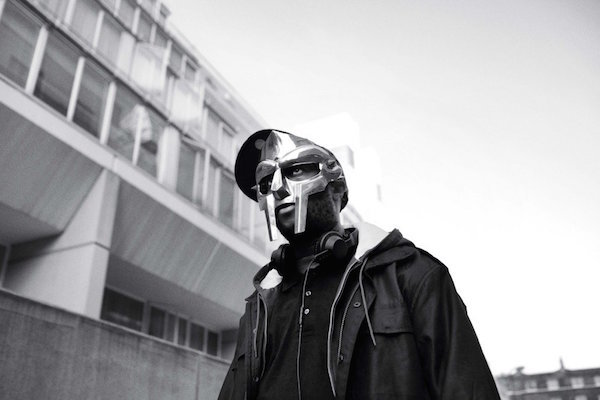 One of the artists that is kind of in a zone of his own is Daniel Dumile aka. MF DOOM. His lyrical approach is quite unique rhythmically. He can do so called multi-syllable lines over the bar line with ease and also use rhymes within rhymes and have more of a poetic approach in the way he structures rhythm sound contour and words. He usually uses his alter ego persona "super villain" and is recognized by the trademark mask that he wears. He also has a bunch of alter ego names that he uses such as King Gedoorah, Zev Love X, Madvillain, Danger Doom etc. all according to the "scene" where and with who he raps with.
He has collaborated with many artists including Madlib, Ghostface Kilah, Danger Mouse and KMD. He is also a producer and his instrumental album series Special Herbs is one of the best instrumental hip hop productions ever. The samples and style he uses is unique and really personal.
I first heard the "supervillain" on the Madvillainy album with Madlib. His flow and wordplay is mesmorizing and the beats are so unique.
---
MF DOOM's "Playlist" example:
Doomsday / Operation Doomsday
---
Want to expand your Classical/Jazz/Hip-Hop musical vocabulary? Check out "The Playlist"!
---
Copyright © 2017-2018 Sibil Yanev. All Rights Reserved